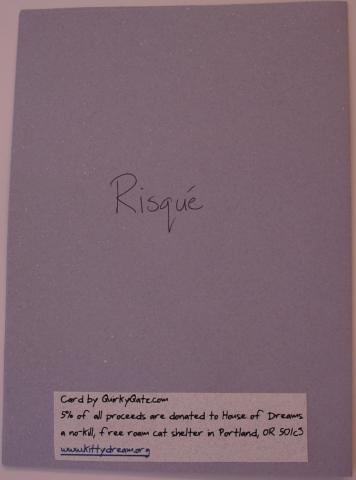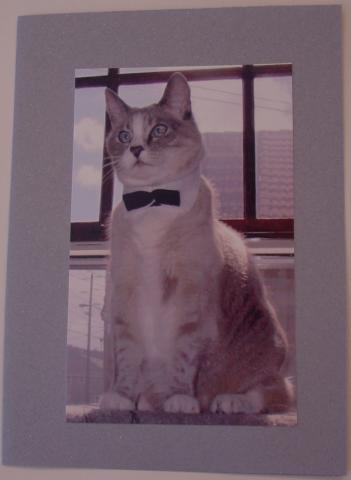 I'm not certain the world necessarily needed more Greeting Cards, but I got the idea because of my husbands fabulous photography. Mark has taken all the photos, and with a few exceptions, they are all photos of cats at House of Dreams, a no-kill, free roam cat shelter in NE Portland, OR where we both volunteer. The web site (which he did as well) is www.kittydream.org Note: HoD is a 501(c)3
I think he really captured a lot of their individual personalities, and I tried hard to find quotes that weren't very common, and weren't all cute and schmaltzy.
There are also four condolence cards, because I feel it's really important to acknowledge the pain and sorrow of losing a companion, and most of the animal sympathy cards I've seen make me gack. The kitties pictured on the condolence cards are all kitties from House of Dreams that have crossed the Rainbow Bridge, so they really have a special place in our hearts.
A small portion - 5% - of all the proceeds goes to House of Dreams. As we get out of debt I'll increase that, but hey, it still adds up.
If you'd like to order any (please do!) all the cards are $2.50 each, and there is no shipping charge if you're in the U.S. Currently I don't have the capacity for credit cards - so checks are great.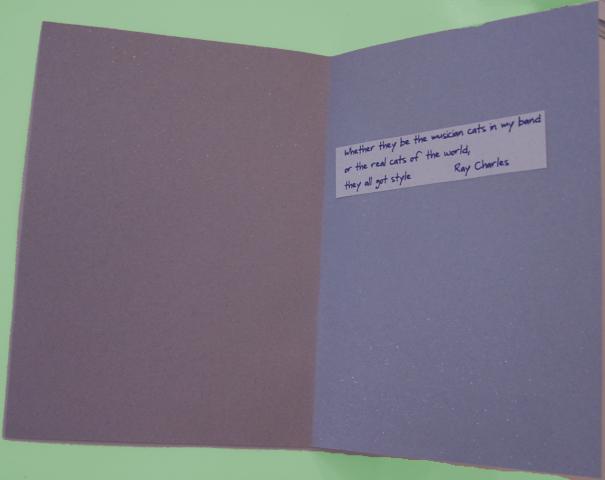 Please indicate which card and how many, with your name and mailing address, and I'll get them to you pronto. Also, if you'd like to be on the House of Dreams newsletter mailing list, let me know. We publish it 3 times a year, and I'm inordinately proud of it. It's very upbeat, with great pictures (Mark) and quotes (me) and good stories. It's completely written by volunteers, and we have a printer who prints it for us for free.
Any questions, comments, or orders - please email me at: mpeaches
Thoughtful, Silly, and Condolence